Friday, December 5, 2014
Posted by

Jimbrut Ngrawut
at 10:59 AM
No comments:

Thursday, December 4, 2014
Posted by

Jimbrut Ngrawut
at 9:57 AM
No comments:

Saturday, October 4, 2014
I truly love General Conference. It inspires me and brings me joy like
nothing else.
As much as I love what I do, there are days when it's just work.
When I draw from conference talks, it flows out of the pen on it's own. :)
Here are my inspirations from this conference!
xox







































I know my church is true. I know the prophet speaks to me.
I love the Lord and am so grateful for the talents he has blessed me with, and
for the opportunity I have to share it.
And I am grateful for you.
xox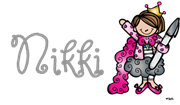 Posted by

Jimbrut Ngrawut
at 12:29 PM
No comments:

Labels: boat, Book of Mormon, burdens, chart, child of God, courage, family history, FHE, freebies, Jesus, life jacket, Nephi, prayer, rescue, Savior, scriptures, superhero, temple, temple work, word art